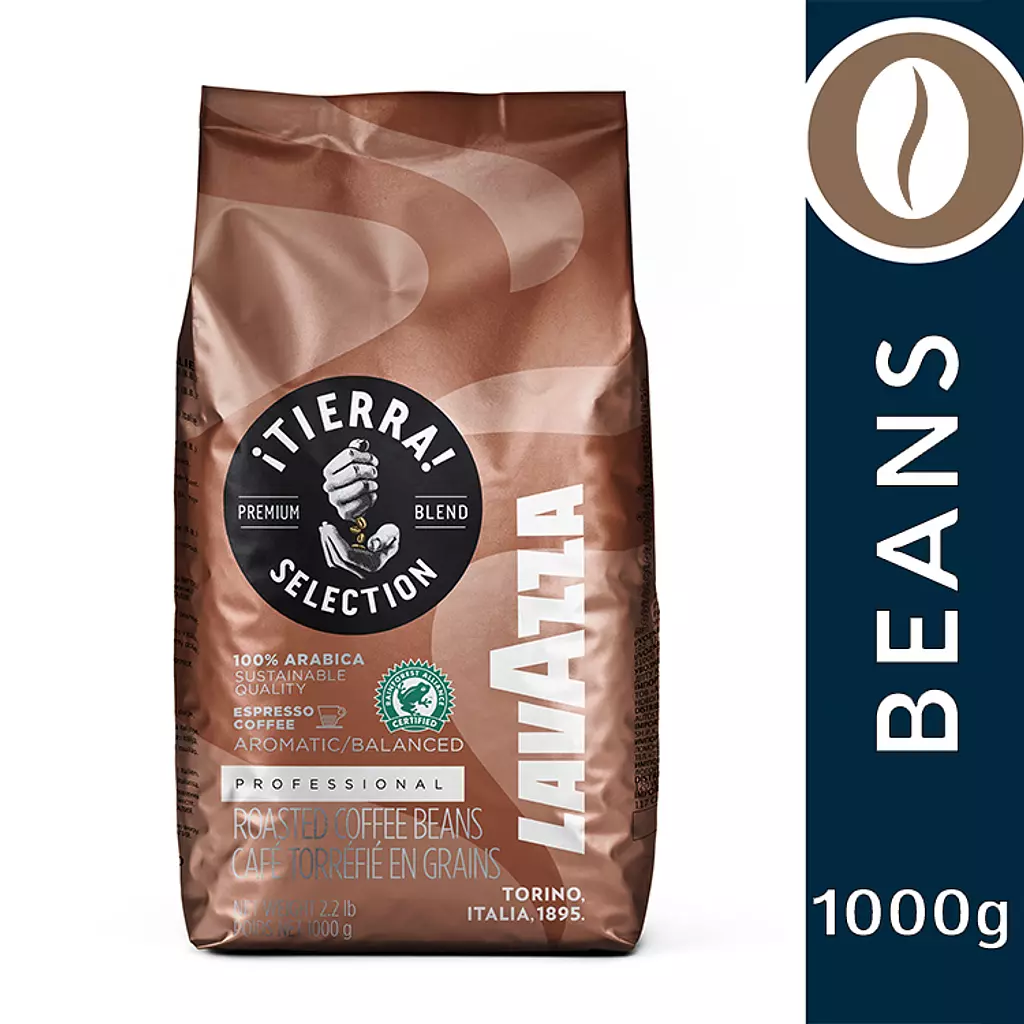 Product Details
Aromatic with notes of jasmine, dried fruits and milk chocolate.
ESPRESSO PREMIUM BLEND
A perfect balance between aroma and flavour
The skillful selection and combination of the best sources creates a unique blend which fuses sweet notes with delicate aromas of fresh flowers and fruits accompanied by hints of chocolate. This creates a perfect balance between aromas and flavour. Roasting is skilfully fine-tuned to enhance the aromatic characteristics of the blend, and checks are carried out to guarantee the same outstanding quality 365 days a year.
FROM CENTRAL AND SOUTH AMERICA
A blend with more than 20 different coffee varieties, all natural and washed Arabica, 100% RFA certified. Our skillful selection and combination of fine Arabica from the best origins for a unique and sustainable taste experience.
Unique blend, 100% Arabica

Aromatic notes: Jasmine - Dried fruits - Milk chocolate

RoastingDelicate